Windows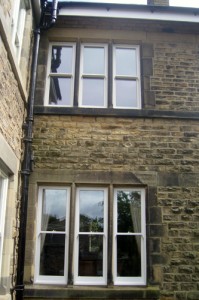 From basic casement design to traditional sliding sash to arched windows, ALLJOIN can manufacture any design to take single, double and even triple galzing. Our sliding sash windows are made with tradition as priority but with the added advantage of 21st century technology in respect of preservation ,ventilation, insulation, fire safety and being user friendly using modern seals,ironmongry,  lift and balancing products and using modern glass technology. Alternatively if the budget doesnt stretch to sliding sash then a "mock sash" window could be the answer. Almost identical in appearance when closed , the top sash opens on hinges on modern friction hinges or on traditional butt hinges. These windows will also meet all modern requirements and still have that traditional look.even triple glazing.
Our windows can be made to comply with local councils, national parks and planning restrictions for listed buildings.
Doors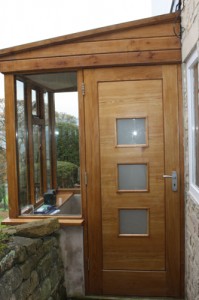 Whether for a new build or refurbishment project, ALLJOIN traditionally crafted doors are tailored to suit customer specifications in styles and finishes to suit all tastes. Our
doors are built in a wide range of materials for a stunning effect inside or outside of your home or business premises. If your doorways
Types of doors include; french doors, patio doors, bi-fold doors, garage doors, interior panelled doors, interior plank doors, exterior aren't standard, don't worry, all of our internal  door designs are available in bespoke sizes.
panelled doors, exterior plank doors all part glazed or solid wood.
All of our doors  can be supplied with or without a frame and are traditionally crafted to ensure a solid and long-lasting door.
Below is a gallery of just a few of our  high quaility windows and doors.